What do you do when you've just been out on the road with Motorhead and Girlschool?




Well, me and Stu have booked a rail enthusiast's excursion for this saturday going from London King's Cross to York.... and if you haven't fallen asleep already allow me to tell you more.

This special service is being hauled by the VERY popular (in trainspotter communities) Western class D1015 locomotive and Stu has cleared the memory of his flashy digital SLR camera specially for the occasion.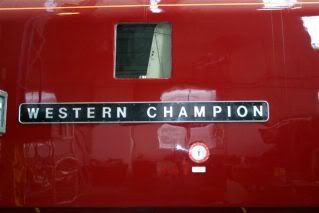 For some strange reason I know quite a few punk rail fans so if there's anyone out there of that persuasion who fancy this trip there are still a few tickets left..... and you can do a lot worse than spend an afternoon in lovely York (nice pubs, rail museum, brewery, ancient churches, etc) before the fab spluttering sound of D1015's mighty diesel engines invite us to climb aboard for the journey back to London.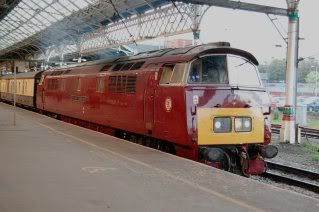 Click the pics to access the railtour's website.... and for any non rail enthusiasts out there who may still be reading this I can only apologise and say it'll never happen again.....!

www.irishtractiongroup.com